BUHLER MDDK 300TONS FLOUR MILL PLANT
Product Description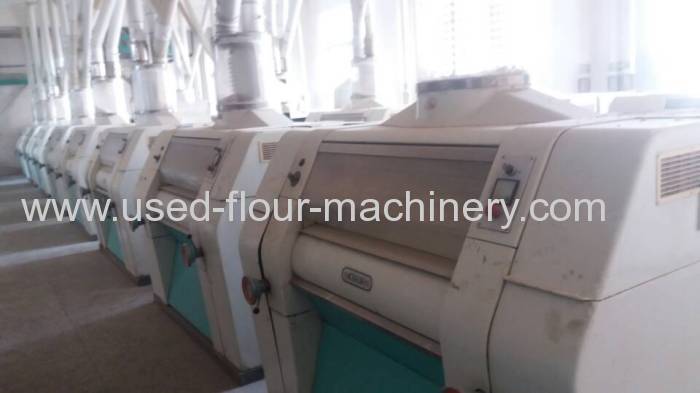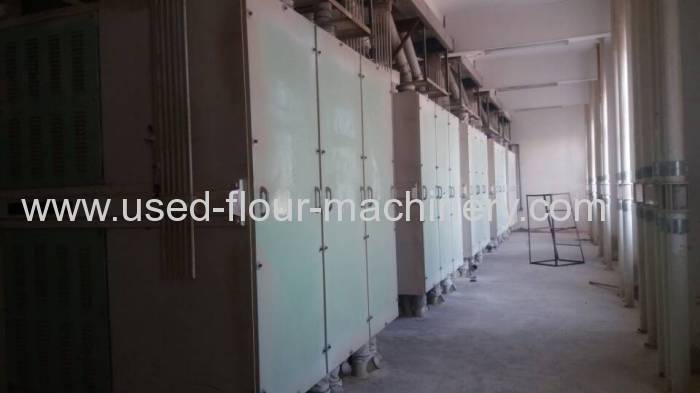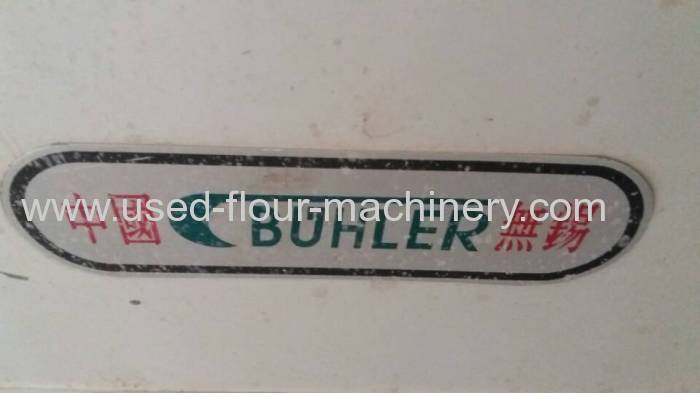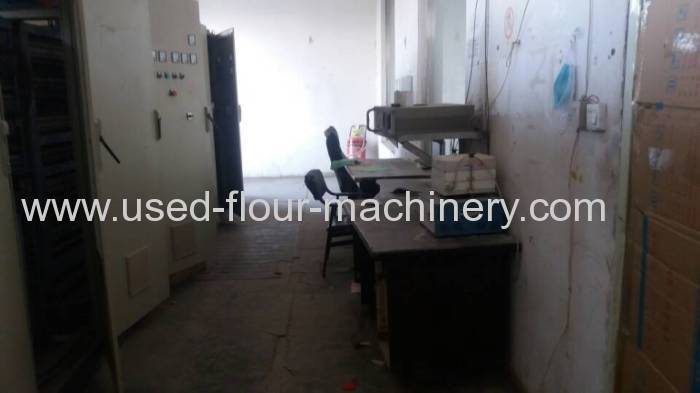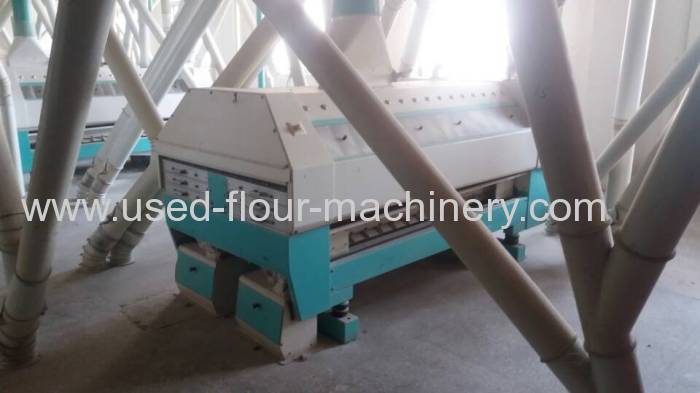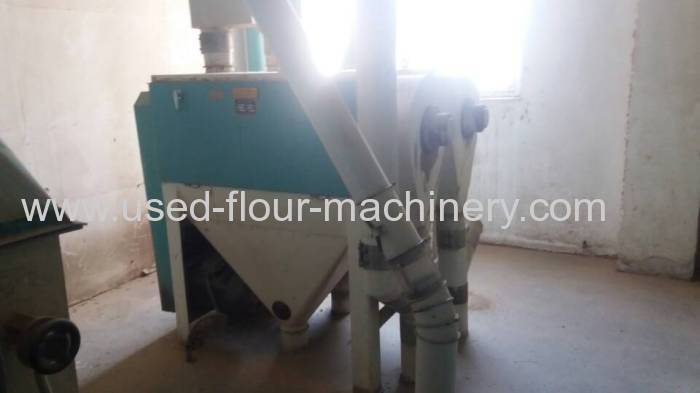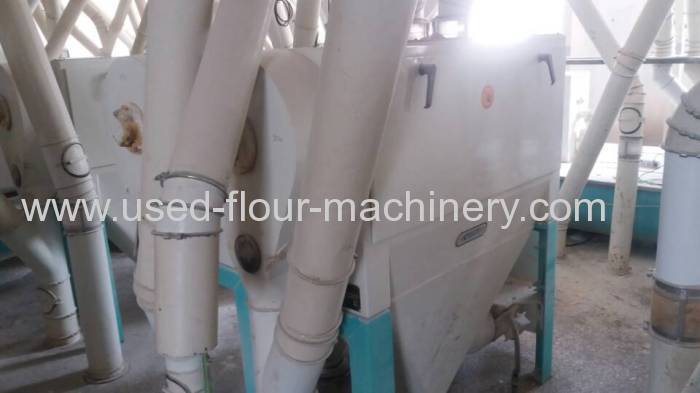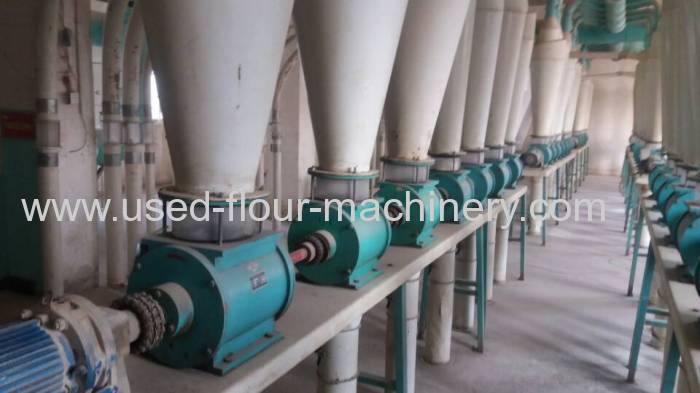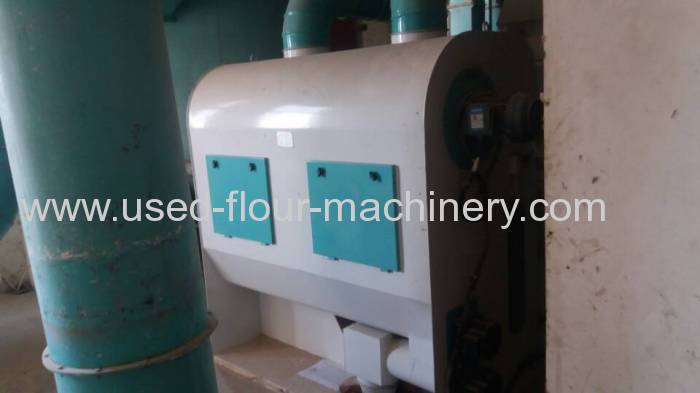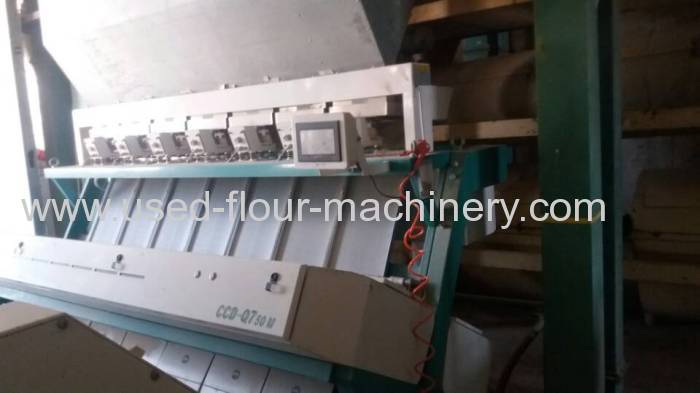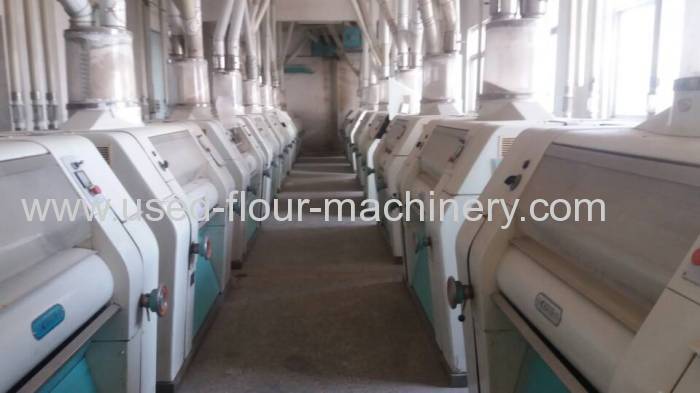 This Buhler Flour Mill with capacity 300Tons per day we recommend you is constructed in year of 2006 and all the machinery in this flour mill are made between year 2006-2008. Mill is shut down in last year and we are negotiating with several buyer from some other countries and local meanwhile we are talking now. So you gotta come quickly if you are interested and want to buy this mill, our location is zhengzhou city, which is the capital of Henan province. our city is not far from Bejing, you can fly from Beijing to our Xinzheng airport, and it takes only one and half hours, we will pick u up at the airport and take you to inspect each machines on site of this flour mill.
Below are the main equipments.
Buhler MDDK 250/1000 Rollermills: 16pcs.
Buhler plan sifter FSFG 6x740frame : 6pcs.
Buhler MQRF purifier 46/200: 12pcs.
Buhler MKLA45/110 bran finisher: 4pcs.
Buhler bag packing machine: 5pcs.
PLC control system: 1 set.
BART@USEDFLOURMACHINERY.COM SELL USED/overhauled/Refurbished BUHLER MDDK rollstands BUHLER MDDL rollstands MQRF purifier MPAG plansifters MPAH planasifters etc. FLOUR MILL MACHINERY used BUHLER/OCRIM SIMON ROBINSON GBS SANGATI MIAGA BUHLER MIAG BUHLER-BROTHERS HAPPLE Wheat Flour Milling Machinery Perten, Branender and Chopin Flour Mill Lab Instruments. Mobile:+86 18537121208 www.used-flour-machinery.com www.usedflourmachinery.com

Used Both European Brands and China Wuxi Buhler Flour Milling Machinery. Most of our clients are interested with complete Buhler Swiss Flour Mill plant with manufactured year from 1986 to 2006. Most of the Buhler Flour Mill plant have the MDDK 250/1000 Rollermill, MDDL250/1000 Rollermill, some of the Buhler Flour Mill owner prefers MDDK250/1250 or MDDL250/1250 to save some space in their Buhler Flour Mill. So we have our own source all over the China mainland which is the biggest market of Buhler Switzerland Group, all the machinery made by Buhler Swiss or Buhler Wuxi China. Every year in China there are thousands of Buhler Food Processing Machinery exported from China mainland as there are amount of Buhler Machines are assembled in China Wuxi Factory after receiving orders all over the world. Of course, the quality will have more or less difference as the key parts original is different. But the Buhler Brand is the most famous Brand in the Industry of Wheat Processing. Most of our business are Used Buhler Wheat Flour Milling Machinery, and Reconditioned Buhler MDDK Rollstands, MDDL Rollstands, MQRF46/200 Purifiers. Brands we are providing now are Buhler Swiss, Buhler Wuxi China, Buhler-Miag, Buhler Brothers, Ocrim, GBS, Golfetto, Sangati, Simon, Robinson, Satake, Happle. Flour Mill Spare Parts are supplied from us as well as long as you need any spare parts for Buhler MQRF.MQRE.MQRG Purifiers, MDDP, MDDO,MDDK, MDDL, Four-fold rollstands, eight-fold rollstands.
Category: Used Wheat Flour Mill
Related Category: Used flour Purifier Used Grain Flour Mill Used laboratory mill