Used Buhler MDDK Rollstands Flour Milling Machines
Product Description
18 Pieces of Roll stands Roller Mills 250/1000 250/1250 Roller Flour Milling Machines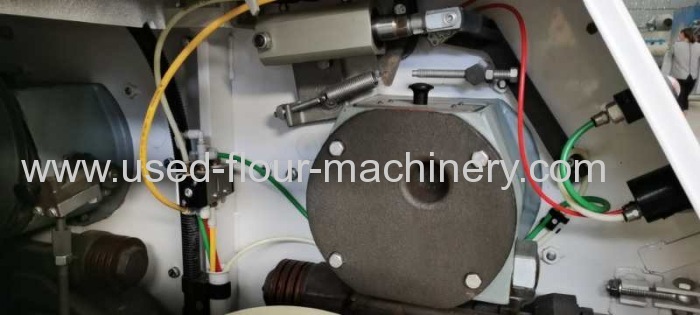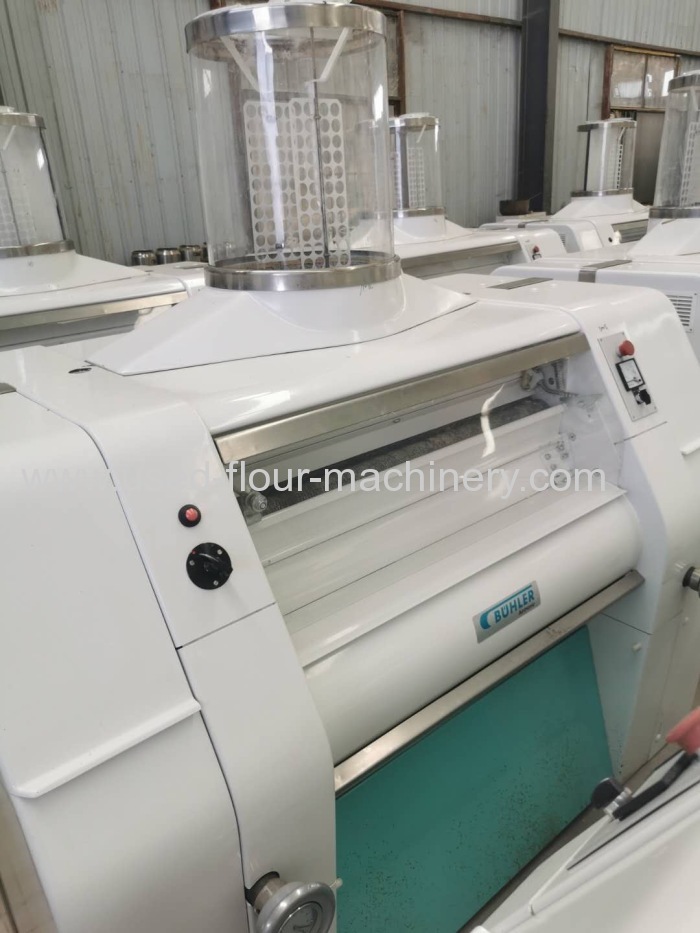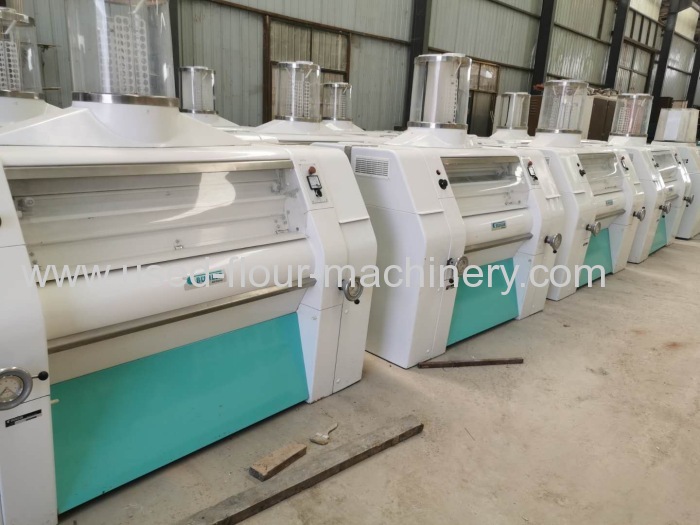 Sell Your Old Flour Mill Machines or Surplus Flour Milling Machines Made by Buhler Ocrim, GBS, Golfetto, Simon Robinson, Miag Buhler Brothers or Replaced with our totally overhauled Refurbished Buhler Machines with 6 months parts quality guarantee.
The Used Flour Milling Factory made Brands we are interested with:
Bart Flour Mill Machinery is A company buying and selling Used Flour Milling machinery made by BUHLER Buhler-Brother Flour Mill Brand, Ocrim Flour Mill Brand, Simon/Henry Flour Mill Brand, Simon Robinson Flour Mill Machines, GBS Flour Mill Machines, Golfetto Flour Mill Machines, Sangati Flour Mill Machines, SATAKE Flour/Rice Mill Machines, MIAG-Flour Mill Machines.
What can we do for your flour mill?
We are Buying and Selling the old used flour milling machinery, wheat milling production line, we buy the used secondhand flour milling machines and choose some of the used machines in good condition we refurbished with brand new buhler made spare parts, we hire buhler workers and engineers to do the refurbishing works on each machines.

If you are looking for some used flour milling machines to replace your broken flour milling machines, you are welcome to visit our websites and then send us your inquest by email, we will read and check our stock available then give you a reply with details description of the used flour milling machines we can provide.

If you want to SELL your own used/secondhand flour milling machines to us, we are happy to help you with supplying your old and used flour milling machines to our ready clients who want to bid for your used flour milling machines. So we need the detailed clear photos of each machine with description and list of the used flour milling machine inventory you want to sell to evaluate them and pay a visit if necessary.







Flour Milling MACHINERY Roller Mills models we are BUYING And SELLING NOW










Buhler MDDQ-1250x250/Buhler MDDM-1000x250 /Buhler MDDM 1250x250 Used/Reconditioned/Overhauled Refurbished

/Buhler MDDM year of BUILT 2002/Buhler MDDM/Buhler MDDO year of BUILT 2000-2012 Used/Reconditioned/Overhauled Refurbished

Buhler MDDM-1000x300/Buhler MDDK 1000x250 Used/Reconditioned/Overhauled Refurbished

Buhler MDDK-600x300 Buhler MDDK Airtronic Buhler MDDL 1000 x 250 Used/Reconditioned/Overhauled Refurbished

Buhler MDDK 1000 x 250 Buhler MDDK 800 x 250 reconditioned / varnished Buhler MDDL 1000 / 1250 x 250 Buhler MDDK 800 x 250 reconditioned / varnished Used/Reconditioned/Overhauled Refurbished

Buhler MDDBBuhler MDDB 1250 x 250

Buhler eightfold roller mill MDDL Buhler MDDK 800 x 250 reconditioned Used/Reconditioned/Overhauled Refurbished

Buhler MDDB-1000x250 Buhler MDDL eightfold roller mills Used/Reconditioned/Overhauled Refurbished

Buhler Miag MDDK Airtronic Miag HN-1250 x 250 Used/Reconditioned/Overhauled Refurbished

Buhler MDDK Airtronic / Bühler MDDM Newtronic

Buhler Airtronic MDDK-1000x250 Used/Reconditioned/Overhauled Refurbished

Happle HW-30/100Buhler MDDK Buhler MDDK 1000 x 250 / 800 x 250 Used/Reconditioned/Overhauled Refurbished

Miag HN -800x250 Buhler MDDK-600x300Buhler MDDO - MDDM

OCRIM RMX-1250x250 Used/Reconditioned/Overhauled Refurbished

BUHLER FLOUR MILL PURIFIERS PURIFIER BUHLER MQRE PURIFIER BUHLER MQRF 46/200 Used/Reconditioned/Overhauled Refurbished



Category: Wheat Milling Machines
Related Category: Finished Products Machines Flour Mill Auxiliary Machines Wheat Cleaning Machines